Claire Lefèvre – Peachfuzz
Claire Lefèvre's performance "Peachfuzz" would have had it's premiere today, but don't worry, it is just postponed. For now you can enjoy this video.
A voice, kneaded and massaged with software
until it sounds like a forest
Resting bodies with a soft core
Tender lavender fingers craving for touch
Layers upon layers coming and going like waves
Room temperature has never been so hot
Today would have been the premiere of Peachfuzz, a piece embracing radical softness as a choreographic practice. That will happen later. In the meantime, we offer you this video:
Sit or lay somewhere comfortable.
We recommend using headphones.
Let the sound and images tickle your senses.
You can also just close your eyes and listen.
Claire Lefèvre is a French choreographer, performer, and writer, living and working in Vienna, Austria. In her research, Claire is fascinated by the balance between entertainment and seduction in the context of performance. She likes to think of herself as a host, welcoming the audience into kitsch landscapes where politics and poetics are gently interwoven. Her works Function Man, S/M and Welcome to the Fisch-Haus have been showcased in several festivals in Austria and internationally and have been supported by Life Long Burning, Im_Flieger, Wien Kultur, BKA, WUK, Brut, Nadalokal and Huggy Bears.
credits
Choreography: Claire Lefèvre
Sound design and video editing: Zosia Holubowska
Special thanks to Phil Zauner
Events
14.05.2020 - 20.05.2020
Claire Lefèvre
Peachfuzz (POSTPONED)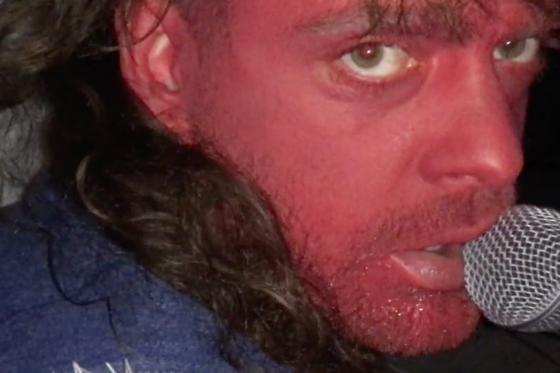 New Art on ... line
Alex Franz Zehetbauer – THIS IS MY HOUSE
Alex Franz Zehetbauer invites us into his home and shares a special concert with us – listen closely.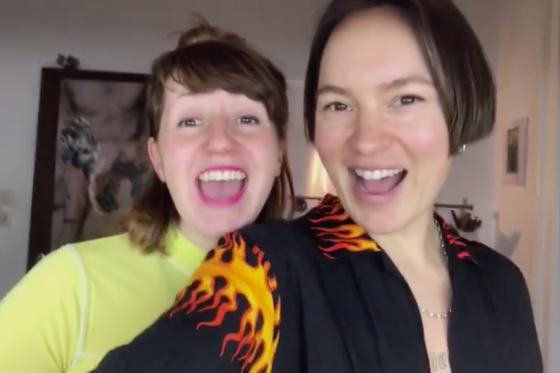 New Art on ... line
Claudia Lomoschitz & Lau Lukkarila – CAKES & CRISIS
What happens in the kitchen in times of isolation? Claudia Lomoschitz and Lau Lukkarila reflect on domestic labour and share a baking tutorial for a crisis-cake.