BEATE calls you
BEATE is short for BRUT'S ENGAGED AUDIENCE as THEATRE EXPERTS – might sound complicated, but is actually pretty simple: BEATE joins rehearsals and creation processes of projects, opens a dialogue with artists and takes part in brut's season programming.
The BEATE audience club is looking for new members! For a year now, a group of engaged brut visitors has been meeting regularly to attend rehearsals, shows and performances. The open-minded and appreciative exchange about performance, dance and theater in a continuous group is central. At the start of the new season 2020/21, we are looking forward to newcomers!
In addition to gaining profound insight in artistic and organizational processes, with BEATE you will also have the opportunity to devise specific events for the brut-programme, to select artists for residencies and to create content for the online magazine.
You should bring enthusiasm for performative art, but no special previous knowledge is required. Through the mutual exchange and collective work in the group, you, as active participants of the BEATE audience club, will become experts, who enrich the diverse programme of brut with new perspectives.
Dates:
Starting from October about 2-3 meetings per month in the evening

1st meeting followed by a writing workshop expected to be October 2nd 2020

Application:
We invite all those to apply who are interested in a collaborative, intensive exchange and who are willing to actively take part in the group meetings on a regular basis.

BEATE defines itself – like brut – as a non-discriminatory space that explicitly welcomes diverse perspectives. We are particularly looking forward to applications from BIPOC and LGBTQIA+ people.

Please send a short bio and letter of motivation (ca. 2000 characters) about why you want to take part in the audience club BEATE and why the participation could be relevant or enriching for you.

Please send your application until September 13th only via mail to info@brut-wien.at
The participation is free. Tickets for events are free or heavily discounted.
The audience club BEATE is an initiative in the frame of Be SpectACTive! Be SpectACTive! is a large-scale European cooperation project – co-funded by the Creative Europe Programme of the European Union – which operates in performing arts through artistic productions and participatory practices aimed at involving the citizens and spectators in creative and organizative processes. Its members are European festivals, theatres, cultural organisations, universities and a research center.
Events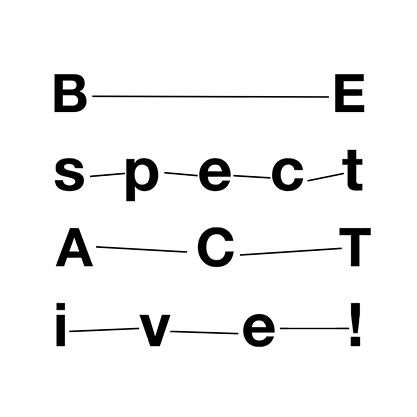 03.10.2020, 20:00
Season Start 2020/21
Performance marathon with the Rabtaldirndln, Simon Mayer, toxic dreams, Gin Müller and many more.