OPEN CALL Residency and presentation at imagetanz 2022 at brut Handle with care selected by BEATE
Within the format Handle with care brut regularly opens rehearsal processes to the public and creates space for dialogue and exchange. Artists try out parts of their work in front of a small audience, collect feedback and turn spectators into accomplices.
Handle with care selected by BEATE will be a special edition during the festival imagetanz 2022 at brut. BEATE (Brut's Engaged Audience as Theatre Experts) is the name of the audience club at brut, where engaged brut visitors attend rehearsals, showings and performances together to discuss and reflect about them, have talks with artists and experts and take part in brut's season programming.
With Handle with care selected by BEATE two artists or groups receive the opportunity to complete a
2-week residency during the festival imagetanz in March 2022 at brut and will open their working process in a presentation to the public at the end of the week.
The audience club BEATE and brut are looking forward to applications for the 2 residencies!
Artists can apply with developed project plans, but also with initial project ideas.
What does the residency include?
2 weeks rehearsal time in a studio room with limited technical setup

2 public presentations at the end of the residency

800 Euros fee per person, max. 2.400 Euros per group of 3 people or more

Who can apply?
Vienna-based artists, who are in the early stages of their career or work in new artistic collaborations. The project plans/ideas should be in the field of choreography, dance and performance, and some work experience in this field is prerequisite. A correspondent educational background is not required.
Availability for rehearsals and presentations between 28.2. – 13.03.2022.

How can you apply?
We request a short introduction on a maximum of 2 A4 pages in one PDF file, which – in a layout/design of your choice – takes the following questions / details into account:
Name and contact of the artist / group, how many people are you and how long have you been working together (please outline your background and development so far)? Which project can give us an idea of your work (if possible, with a video link to a recording and/or portfolio)? What are you currently working on, do you have a particular project or project idea that you can briefly describe (for already defined proposals, please include a rough timetable and details of where applications are planned)? How and for what exactly would you like to use the time of the residency? In what way could a presentation within Handle with care, meaning in a "safe environment", be enriching for you? How important is the response of the audience to you? Which questions are currently occupying your thoughts? What do you long for in art? What has been particularly exciting to you lately?
Please send your application until 03.11.2021 with the subject "Handle with care BEATE" to dramaturgie@brut-wien.at as one PDF document.
Events
20.03.2021, 16:00
Sara-Lisa Bals and Klemens Hegen
Handle with care selected by BEATE
featuring contributions by Sara-Lisa Bals and Klemens Hegen
Performance / studio visit

in German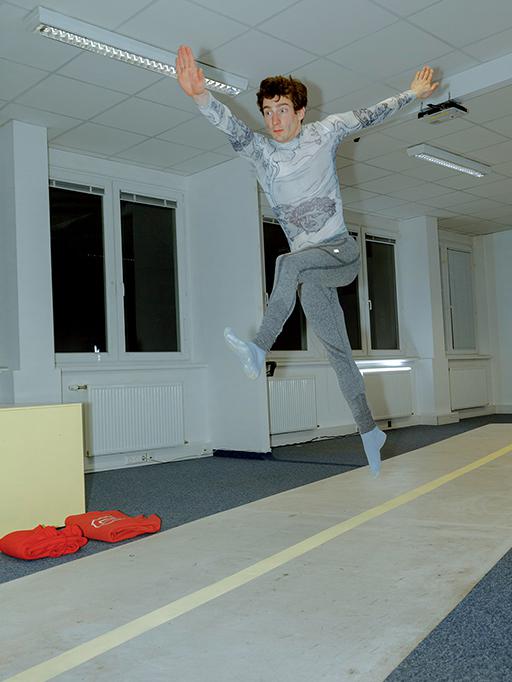 imagetanz
be spectACTive!
Interview mit Klemens Hegen: Die Schönheit des Scheiterns
Im Rahmen des imagetanz Festivals lädt das Team von "poetry of failure" zu einem Online-Probenbesuch. Im Interview erzählt Klemens Hegen, was der Ausgangspunkt für ihre Arbeit war und worin die Schönheit des Scheiterns liegt.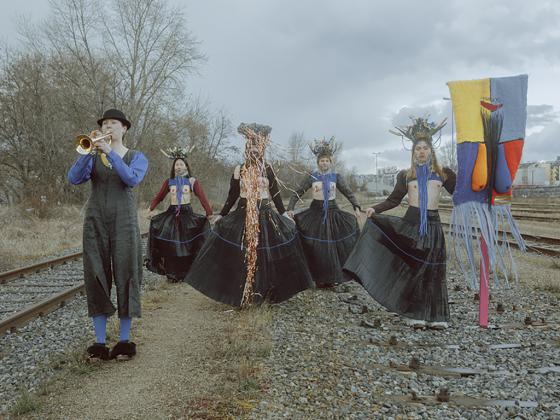 imagetanz
be spectACTive!
Interview mit Sara-Lisa Bals: Ein fiktiver Feiertag zu Ehren einer widerständigen Frau*
Im Rahmen des imagetanz Festivals lädt Sara-Lisa Bals zu einem Online-Probenbesuch. Im Interview erzählt sie, was es mit dem fiktiven Feiertag auf sich hat, nach dem ihre Performance "CUMERNUSTAG" benannt ist.